The Internetrix Advanced Guide to Attribution Modelling
With applications in R
2019-06-05
1

Welcome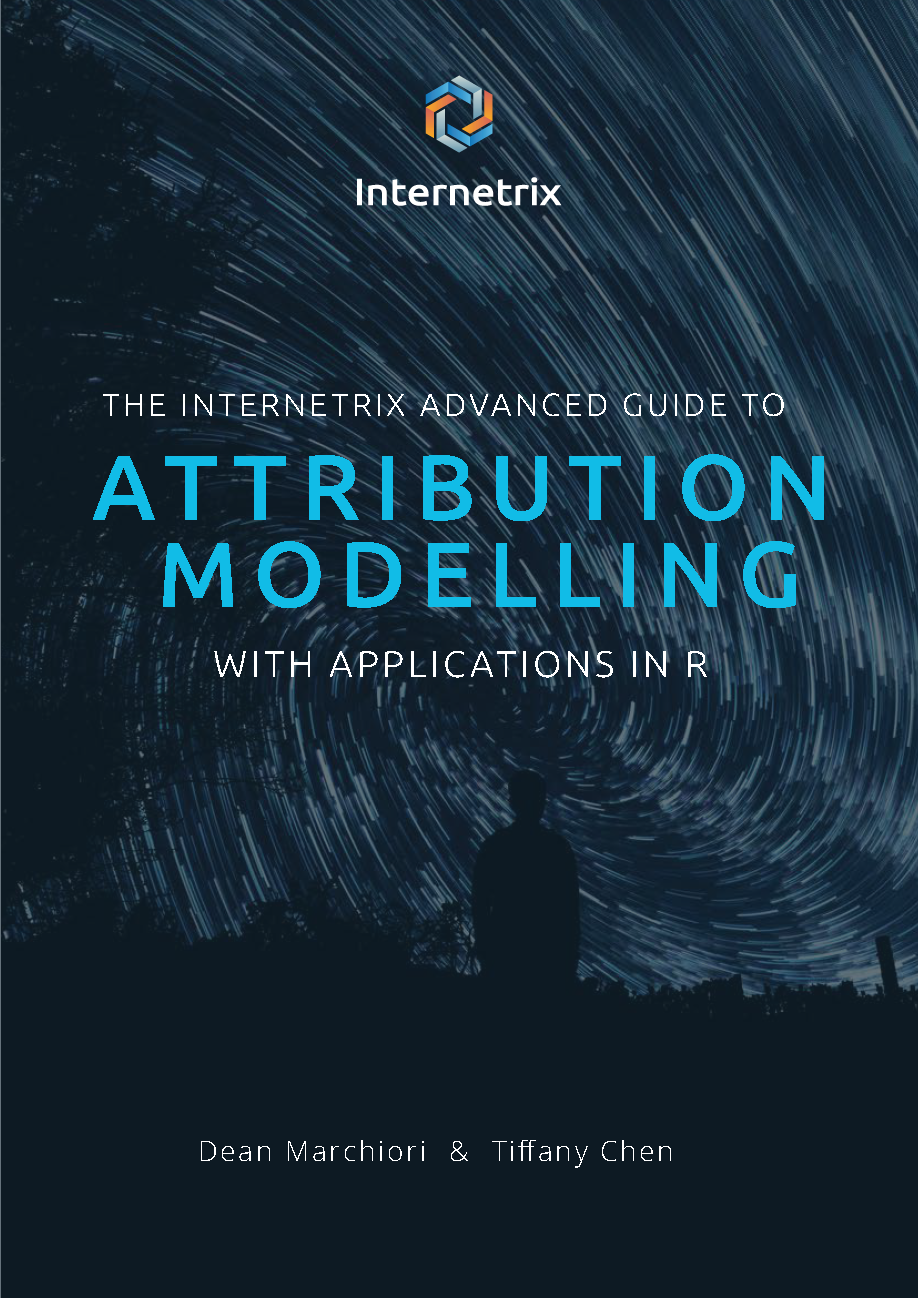 The aim of this guide is to help marketing, business and analytics experts understand how to get the biggest impact from their marketing budget.
Our focus is on marketing attribution. That is, the way in which we can measure and assign credit to individual marketing channels, even when we are simultaneously advertising via many channels. Only by understanding this can we generate meaningful estimates on the return we get from each channel and therefore guide future spending decisions.
When we say marketing, the main focus is on digital marketing. In this guide we use Google Analytics and the Google Marketing Platform as the tools of choice. If you use some other digital analytics platform, you can still benefit from the content, but you will need to be a little more self-sufficient in exporting and preparing your data for analysis.
Finally, for more advanced and customised methods we use the R statistical programming language. These sections are aimed at data scientists and data analysts with some experience with scripted analysis. Hopefully the basic examples shown in this guide will help in getting up to speed and generating useful insights as quickly as possible.
We hope you enjoy and get some benefit from this guide. If you have any feedback or comments, or would like to discuss working together, please reach out using the contact information below.
1.1

Contact Internetrix

Internetrix Data Science

Web: https://www.internetrix.com.au/services/data-science/
Phone: +61242535300
email: irx.info@internetrix.com.au

This work is licensed under a Creative Commons Attribution-NonCommercial-NoDerivatives 4.0 International License.